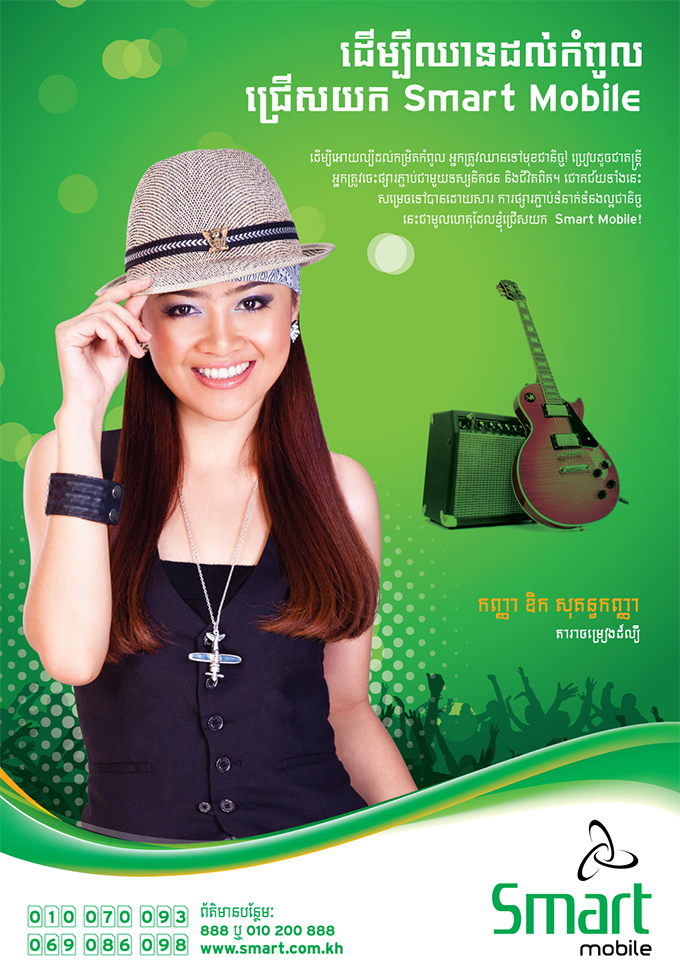 IMS was appointed dedicated media agency for Smart Mobile (now Smart Axiata) during the beginning of the mobile telecom operator's first year of launching in Cambodia  in 2009 and we quickly expanded our remit to include creative, design, production, research and PR servicing as the network grew from ninth position to second over a period of several years.
Following Smart Mobile's takeover/merger of Star-Cell (Teliasonera) in 2011 IMS was briefed to develop Smart Mobile's most ambitious thematic campaign to date to strengthen the brand's positioning in 2012 with a series of three celebrity endorsers being selected to represent the network's young, success-driven and fast growing subscriber base.
The most famous Smart Mobile Endorser in the series was Cambodian superstar pop singer Aok Sokunkanha who was featured in a standalone TV Commercial, Print Advert, Radio Spot, Photo Shoot and a range of Below-The-Line materials all created by IMS's Creative Team and with production handled by our Partner Studio WMP.