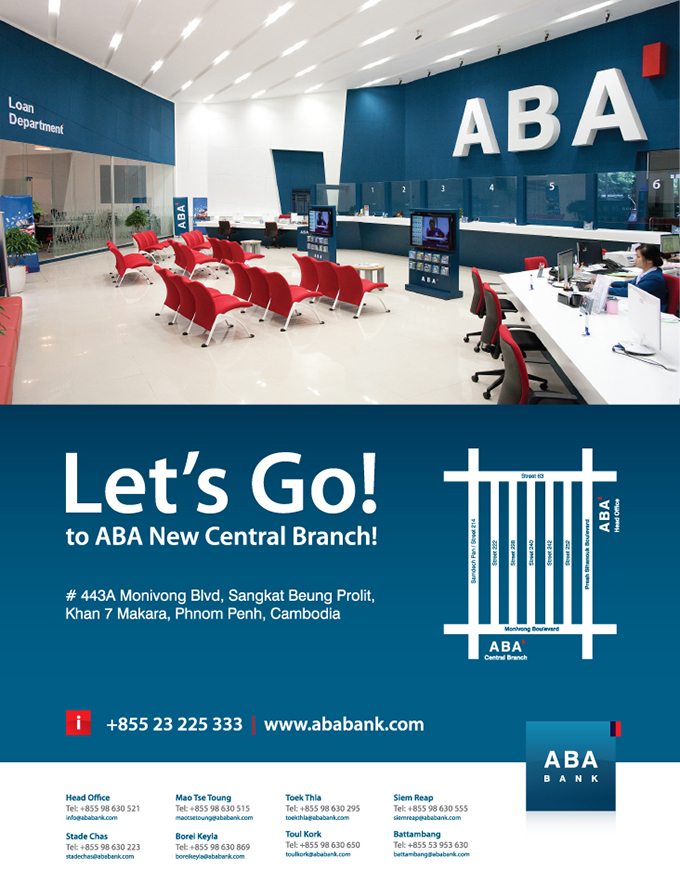 IMS Consulting Group has been working with ABA Bank in Cambodia since 2007 when we were requested to act as the bank's media agency of record.
Our role has developed over the past eight years as ABA has become the fastest growing bank in Cambodia and IMS has undertaken numerous Creative, Design, Below-The-Line Materials, Audio-Visual Productions and several TV Commercial projects.
As ABA Bank's branch network expanded across Cambodia IMS helped develop a series of nationwide newspaper advertisements including this one for the ABA Bank Central Branch Print Advert which we also supported by arranging significant PR media coverage via our strong relationship with the top rated Television News Programs as well as multi-lingual newspaper articles being published to mark the branch opening.